Talk With Your Doctor or Nurse
Consider making an appointment to discuss IXINITY® at your hemophilia treatment center or with your doctor or nurse. When having the discussion: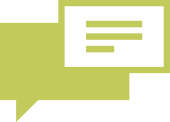 Have a clear reason why you want to try IXINITY.
Share what you learned and what interests you about IXINITY.
Ask for their thoughts about IXINITY.
Hear Nathan describe how he approached talking to his doctor about IXINITY.
Tips for the Talk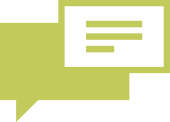 Work with your doctor or nurse as a team to make the best treatment decision for you.
Advocate for yourself. Be confident and prepared.
Explain why you think IXINITY may be right for you.
Consider if IXINITY is a good fit for your lifestyle and activity level.
Know that each person responds differently to each product. Talk to your doctor about trying IXINITY to see for yourself how it works for you.
Consider that a free trial may be a great way to see how IXINITY works in your body.