Start your FREE Trial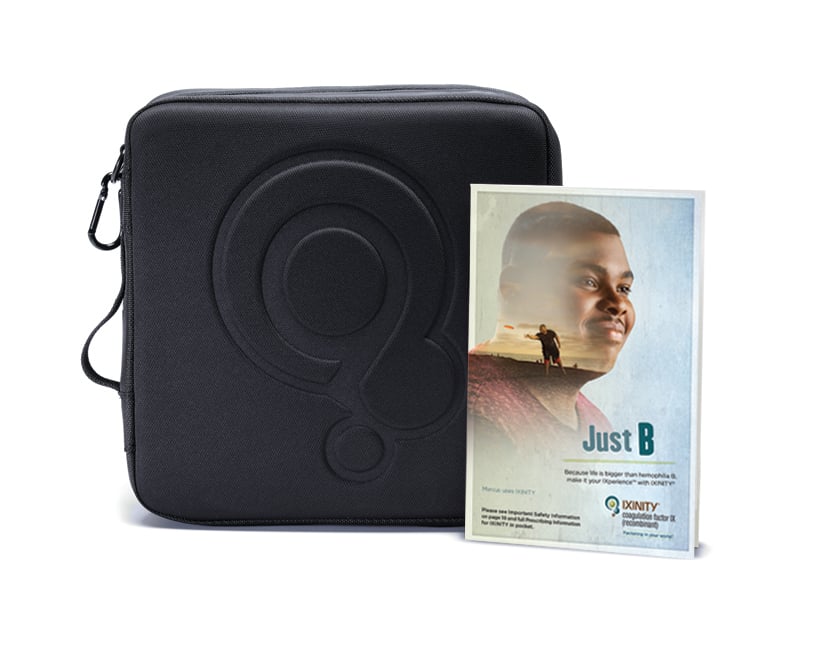 The Starter Kit—Your IXperience™, on the go, no matter where your next adventure takes you.
With your FREE trial of IXINITY®, you'll receive 1 month of free treatment up to 20,000 IU.
After that, if you're covered by commercial insurance, you may continue to pay nothing out-of-pocket for IXINITY regardless of income.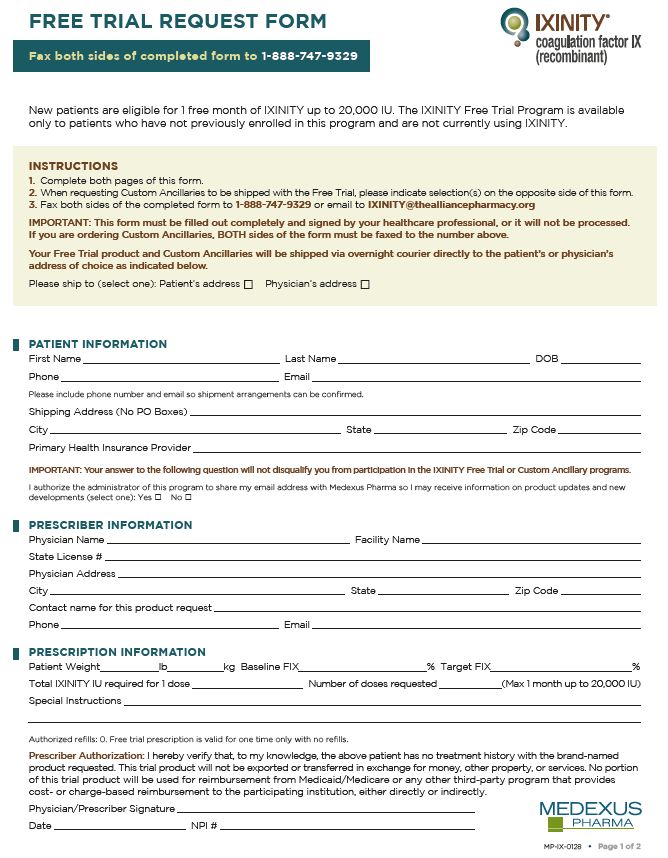 Before accessing this Free Trial Request Form, please provide us with a little information about yourself.